Time to Move Forward.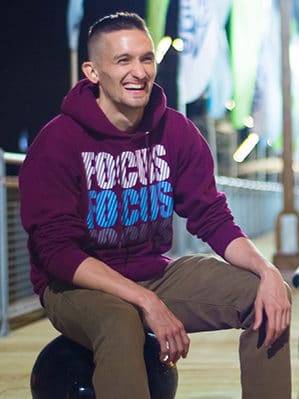 Welcome to MoveMe Quotes!  I'm Matt – the guy behind the scenes!  I started MoveMe Quotes in October of 2010 with the intention of creating a beautiful, clean website where the motivation had the priority – not the ads.  I hated being bombarded with ads when looking for motivation and I vowed to create a website where that never happened.
MMQ is your ad-free personal development website dedicated to keeping you focused on moving forward – the only direction – by compiling and sharing with you powerful collections of motivational quotes, picture quotes, top 10+ lists, short stories and more!
To read our full story, click here. To start moving forward, follow the links below! …And while you're surfing, don't be shy!  Introduce yourself and let me know what you think!  I'll do my best to keep the site moving forward to match your needs. 🙂
…Back for more?  Thanks for choosing us 🙂 – Here's what's new since you visited us last!
Feeling lucky?  Why not try a Random Quote, a Random Picture Quote, or a Random Blog Post?!
Looking for a specific quote?  Try searching the author and/or keywords or head over to our Quote Directory!
Prefer to browse?  We've got you covered! Browse Quotes / Picture Quotes / Lists & Blogs or Browse it all!
Have a quick question or idea?  Send us a tweet @MoveMeQuotes!  …It's where we'll reply the quickest!
Top 100 Most Popular Categories:
These aren't your standard quote categories.  MoveMe Quotes is designed to dynamically integrate quotes with picture quotes, short stories, lists, books, and anything else that adds value to the category topic.  It's an all-in-one collection and we hope you love it as much as we do!
Top 10 Most Quoted Books on MMQ:
Books Are The Backbone of Material For Our Site.  See which books have contributed to MoveMe Quotes and all of the quotes/ resources that were derived from their pages. You might even find your next great read…!
MUST READ:  6 Steps to Mastering the Move Forward Game:
Step 1:  Master Your Mindset
I see people become victims of their circumstances and life challenges all of the time.  When life gets tough or depressing, most will adopt a negative perspective and think to themselves about how unfair life is: how they should have been born into better circumstances with more money; or how they should have been given better opportunities; or how things should have happened differently.  
Well, the truth of the matter is that life is going to happen – sometimes for the better and sometimes for the worse.  The one true thing that you will always have 100% control over is your response to these events.  When you adopt a positive attitude and always look for the good in any given circumstance – how could you not move forward…?  Below are some of our most popular posts on mastering your mindset!  Start by reading these:
Prefer to watch and learn?  Here's our latest video post:
What we're lacking in the world isn't sources of motivation—it's self-discipline. Motivation is fickle and requires constant attention. Discipline is reliable and becomes a way in which you lead your life. Follow these 3 steps to improve your self-discipline and keep moving forward!
We hope you enjoy your visit!
Please, stay as long as you'd like, introduce yourself, ask us a question, leave us some of your thoughts and suggestions, and use our resources however you'd like – That's what they're here for! 🙂
52 Responses to Time to Move Forward.